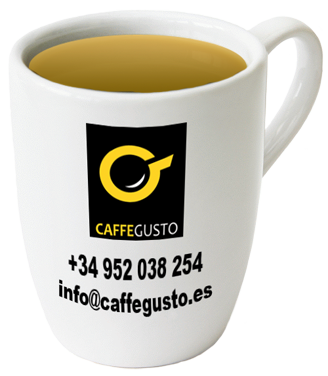 Contact Us
Copywrite 2011 Caffe Gusto
Designed by www.loobyloographics.com
Contact Us
To contact us please send us an email, include details about your enquiry and how to contact you so we can get back to you as soon as possible or alternatively you can call us and one off our customer support agents is ready to deal with your enquiry.

We look forward to hearing from you even for an informal, no obligation chat about the services and products Caffe Gusto can provide to you to make your business stand out from the rest.

If you have any suggestions or observations, we'd love to hear from you.


General Enquiries:- info@caffegusto.es or +34 952 038 254

Sales Enquiries:- sales@caffegusto.es or +34 687 386 771

Emergency Breakdowns/Technical Assistance:- +34 952 038 254 or Out of hours: +34 691 358 978 / 670 889 290


Caffe Gusto S.L.
Polígono Industial De Guadalhorce
Pasaje Arcipreste De Talavera No14, Nave 99
29004, Malaga, Spain