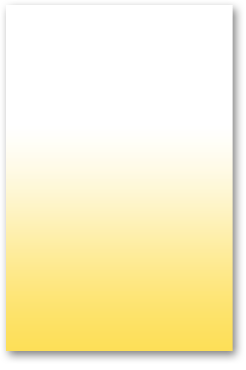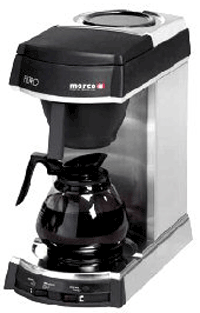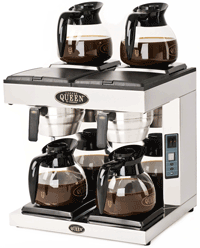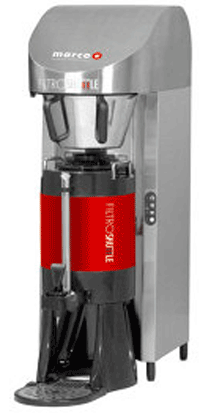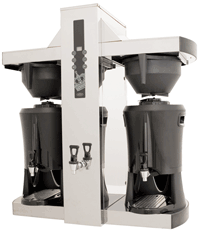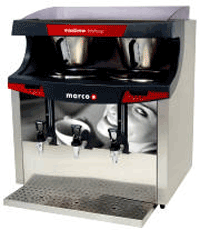 Copywrite 2011 Caffe Gusto
Designed by Loobyloo Graphics

Hotel Machines
Professional grade brewer, Manual and automatic fill options, Descale & spoil indicators, Easy-clean sprayhead.
Automatic water filling, 4 warming plates, 4 glass decanters 1,8 litre, brewing complete signal.
Delivers coffee directly into portable urn, Self-service option available, Attractive design, Half and full brew feature, Hot water tap, Easy to operate.
Bulk brewer with hot water tap, 2x 5 litre serving stations, Full brewing (10 litres) minutes approx.
Freshcup technology to ensure coffee is always fresh, Double wall insulation, Automatic dump facility, Automatic rinse facility, Separate hot water and coffee taps.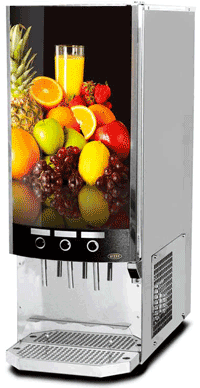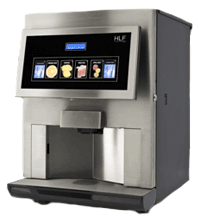 Maximum of two flavours with or without fruitpulp, Adjustable mixture ratio, 2x10 litres of concentrates.
Dispenses cold fresh juices in less than 5 seconds, Maximum of three flavours, Dispenses filtered water.